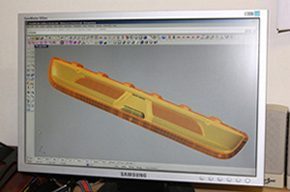 It's always good to know how a product from scratch it becomes real in Smart Power Design. At this post, Smart Power Design ( or SPD) let you go in its heart and see the production of a product and much more.
First of all, every potential product is coming through the Design's Department. There, the specialists try to transfer the potential product from the papers to the computer. A special computer's program for engineers is installed on our computers, aiming to result in the full detail and the precision of the final product. After hours of thinking and a lot of modifications, the headmaster with the consulting of Marketers decides and chooses the best project. The decision is based on the final shape of the product and the difficulty to install it.
Meanwhile at Research and Development Department, the final project of the product is being researched analytically and thoroughly in order to find any potential problem.
At the Production's Department, our staff is excellent qualified and specialized in using modern machines CNC for the construction of the most accessories, products and any other componets.
Take a closer eye in the Smart Fortwo accessories' production with the images below.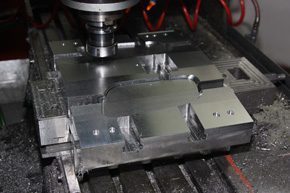 These are mold which are esential for the production of some plastic components and parts. Thanks to these CNC machines and the qualified and experienced staff, Smart Power Design is able to manufacture all these awesome Smart Car Accessories.
Now, the products are almost ready. However, they do not have their final shape until it get cut and worked on hand by our technicians, carefully, resulting to easy fitting and perfect looking.